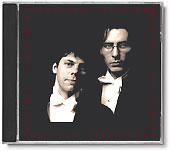 We get mails from different on line shops, asking why some people request an album which includes Rachmaninoff's Vocalise. No such album exists. Anymore. Back in 1994 we did make a demo CD with Vivaldi's D major Concerto, Rodrigo's Concierto de Aranjuez (both Vivaldi and Rodrigo were re-recorded for the Orchestral Illusions album) and Rachmaninoff's Vocalise, but it was not a public release. We made a 1000 copies, sent some 40–50 or so to different record companies and sold the rest on live concerts. There is no stock left. Sorry…
But, on request, we have now decided to publish the Vocalise here instead. So please, take your choice of these free downloads:





The piece is 6'20". The "stereo" mp3 file size is 2.6 Mb, and the "audiophile/high speed" alternative is 8.8 Mb. In this case there is no low quality mono sample as we are not giving away a sample but the real thing!

Additional records



There are lots of classical music compilations released by Warner Classics in different countries. Progetto Avanti participates in quite a few of them. Some of the titles are Classics with White Wine, Classics with Red Wine, Jubilee Box 20/A Taste of Classic, After Dinner, etc.
They all of course contain the same musical material as on the original recordings.

Simply The Best Christmas Album !!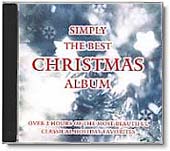 Warner/Erato Records has released (Autumn 2001) a 2 CD compilation called Simply The Best Christmas Album, featuring Placido Domingo, Kiri Te Kanawa, José Carreras, Progetto Avanti and more. Simply the best Christmas gift…?